Things To Do in Fort Collins, Colorado
Ramblewood Apartments is located in beautiful Fort Collins, CO which places you in the perfect position to explore and discover new things to do in the area. Downtown Fort Collins is practically at your fingertips, less than a 10-minute drive away. Spend a night out on the town enjoying the fine dining and exciting entertainment, or stay closer to home and enjoy the afternoon at one of the many shopping or eating options nearby.
We are also found close to a variety of pharmacies, banks, gyms, and grocery stores. Whatever you are looking for, you will find it near our convenient apartments, we promise!
THINGS TO DO IN FORT COLLINS, COLORADO
Old Town Square is Fort Collins downtown center brimming with life, atmosphere, and the historic feel that makes Fort Collins such a special place. Old Town Square is home to many events and festivals, hosting concerts and gameday events. The nightlife and phenomenal brewing in Old Town Square are truly iconic and will make sure anyone interested has a wonderful time. On top of all that the shopping is second to none with the streets lined with unique shops that will allow you to truly experience Fort Collins.


Fort Collins, CO, 80524
Colorado State Football is at the heart of the Fort Collins community, watching the Rams play in the MWC is something that truly brings this community together. Whether they're playing Air Force or The University of Colorado the Rams can feel the city of Fort Collins behind theme very Saturday. The stadium is only 10 minutes away from Ramblewood Apartments offering easy access whenever you want to see the Rams play.


751 W Pitkins St Fort Collins, CO, 80521

The Aggie Theater is a live music venue in Fort Collins that offers residents of Ramblewood Apartments with the best in live music entertainment. Bringing big names in music to Fort Collins the Aggie Theater allows its guest to enjoy all the great things about live music and take in the atmosphere of the college environment in a fun lively setting.


204 S College Ave Fort Collins, CO, 80524

Washington's is a live music venue in downtown Fort Collins that uses the energy music brings, to breathe life into the downtown of Fort Collins. Washington's is a 900-capacity venue that has hosted many of the best events in Fort Collins. The best part is, its only 8 minutes from Ramblewood Apartments.


132 Laporte Ave Fort Collins, CO, 80524


Fort Fun is an amusement center in Fort Collins that brings fun for all age ranges. With tons of events from Go-Carts and Mini-Golf to Laser Tag and Giant Slides. Fort Fun offers activities for all ages and is a place that families simply must go and experience all the charm and fun they have to offer. They offer parties as well whether it be birthdays or group outings. And for older audiences, they have escape rooms designed to test the mental abilities of even the smartest among us.


1513 E Mulberry St Fort Collins, CO, 80524

TOP 5 AMAZING PLACES TO EAT NEAR FORT COLLINS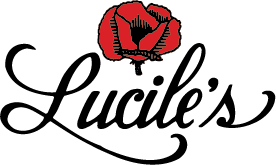 Lucile's Creole Café brings an authentic Creole experience to residents of Ramblewood Apartments. Offering breakfast and lunch that is sure to make you a regular. Whether you start your day with a beignet or a Creole Omelet you will get going on the right path. And if you choose to grab lunch and try their Gumbo or an Andouille Po'boy you will not be disappointed with the authentic rich flavors that are prevalent in creole cuisine.
400 S Meldrum St Fort Collins, CO, 80521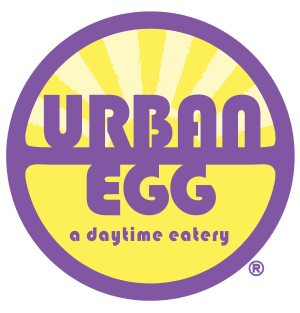 The Urban Egg is a breakfast eatery that brings the best out of breakfast. With an expansive menu offering options from American classics to modern takes on dishes that bring them into another world of flavor. From their Pancakes and Omelets to their breakfast sandwiches and soups they have something for everyone that will bring a truly unique breakfast experience.
230 S College Ave Unit B Fort Collins, CO, 80524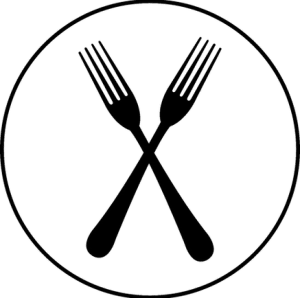 Restaurant 415 brings high-quality fresh food to residents of Ramblewood Apartments. Offering an expansive drinks menu restaurant 415 brings upscale classics together with modern cuisine in a responsible way. From their Quinoa bowls to their cauliflower steaks they showcase their progressive dishes. They also have your more traditional grilled ribeye and spicy grilled chicken, which bring mouthwatering taste to your table.
415 S Mason St. Fort Collins, CO, 80524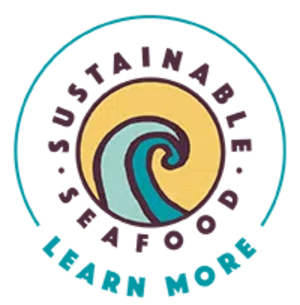 Jax Fish House & Oyster Bar is a sustainable seafood restaurant that brings all the flavors of the sea to Fort Collins. Offering tons of variety in their seafood form appetizers of calamari and oysters, to cuts of Salmon and Halibut that will make any seafood lover feel like they've found paradise.
123 N College Ave Fort Collins, CO, 80524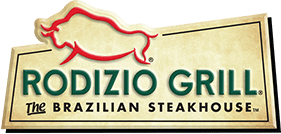 Rodizio Grill is a Brazilian Steakhouse offering only the finest in meat and sides in a delicious buffet templet that allows you to sample meats from the classic to less traditional meats that you may love. Come experience the ambiance and allure that Brazilian steak houses are famous for, and fulfill your steakhouse needs.
200 Jefferson St Fort Collins, CO, 80524


SCHOOLS IN FORT COLLINS, CO

Testimonials
Great Apartment Community with an emphasis on community. Wonderful staff who really go out of their way to help you.

- Google User
Me, my boyfriend and our two dogs live here and its absolutely perfect, it fits all of our needs and that includes my dogs. They have a dog park which is perfect because before this I lived in a house with a pretty big back yard so it gives them that feeling back. It has a fun course for them and room to run around!

- Apartments.com
Ramblewood provides an affordable place in a quiet Northwest area of town. They are family freindly and pet freindly. Unlike many apartment complexes, there is plenty of parking! And Ramblewood has lots of amenties... A pool with a large patio area and grill...a fitness room with updated equipment...a large laundry room...tanning beds...playground...garden plots...a dog park...and even a shuttle bus that goes to CSU. Plenty of bang for your buck!

- Apartments.com
Recently my automatic dishwasher broke down. Even on a holiday (MLK Jr. Day), maintenance came by and fixed it. I'm very pleased with that and any other issues the office staff have addressed since I've been living here over these many years. Great upgrade in the community laundromat and the workout room!! I do enjoy living here!

- Google User
I moved here from out of state and at first I was skeptical based off the reviews but the price fit my budget and they accept breed restricted dogs which was a plus.The application and moving process was so much easier due to the Ladies in the office. They pretty much helped me the whole way and when I arrived in Colorado I received the same professionalism as I did over the phone and via email. The apartment was cute and cozy and fit my needs. Love the new upgrades to the fitness center

- Google Review
5 Star Review: I have lived here with my family for 2 years. We have had an overall good experience. Staff is friendly and willing to answer questions. During the pandemic, my husband lost his job and the office was open and gave me resources to get help. A++ to the staff! I love the location, it's wonderful to be close to everything in Fort Collins, but away from the traffic and the mountains so close are great for us!

- Apartments.com Review